(back to Portfolio)
Trickfabrik
This new kids TV show with Thomas Brezina on ORF (Austrian TV Station) features my hands doing Origami in each episode.
Airtime: Saturday, 08:30 AM on
ORF 1
(starting April 4th 2009, 13 episodes)
Official homepage:
http://okidoki.orf.at/?story=1194
A picture of me at the shooting.
On the bottom left you can see some models folded by me.
From left to right: Anna Kastlunger's Dragon (red), Traditional Flapping Bird (blue), Traditional Pig (pink), Traditional Frog (green), Anna Kastlunger's Cat (orange), My Chicken (red-white), My Diamondrose (red)
The model I folded for the first episode...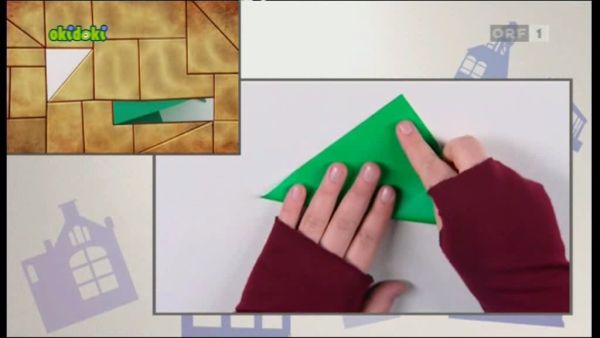 ...is the traditional jumping frog.